Creating a Social Platform within the Business Environment
Creative social intranet is certainly a new communication concept being introduced in corporate scenario to let employees and rest of the stuff get indulged in informal communication with no hassle at all.In order to make overall business environment goes productive and vibrant in nature, this type of work social intranet is being introduced to let employees share ideas, images, videos, communicate clearly, converge and do several things in a hassle-free manner.
Highly inspired by well-known social media platforms like Facebook, Twitter and Linkedin, this kind of private social media for business enables users to talk freely among each other on a common platform which is very much different from traditional intranet system.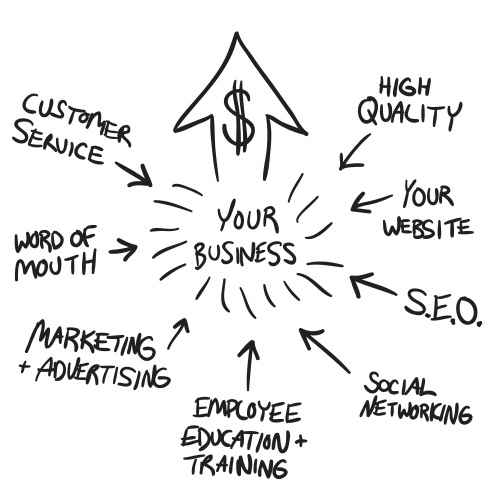 Why To Have Our Creative Social Media
Now, the question arises why to have our creative social media for your business scenario. Well, the answer to this question is ideally supported by following few benefits:
Completely Secured Online Network
First and foremost, advantage of relying upon our intranet system for social purpose is due to safety reasons. Run through several security checks, cloud intranet we have is completely secured to use for personal purpose among corporate colleagues with no such security breach. With that means, one can share any sort of media related thing or communicate freely without feeling any intrusion from outside world.
Superfast Installation
Whenever you think of deploying best social intranet for creative purpose, then we are here to install the same in a shortest possible time. Time frame is being kept in mind to save productive hours of the company and also saving great deal of cash on organization's part.
Wide Access
Another major factor to rely upon our offered creative social intranet is easy accessibility from any point of location. It can be your professional area or a personal space that let you get access to such social platform in a hassle-free manner.
Work Both Online and Off-line
It is certainly not a mandatory concern to seek such platform online only. One can also access the same offline as well.
Device Friendly
Just like common social media platforms like Facebook, Twitter and Linkedin, our intranet platform can also be accessed on a varied choice of smart-phone, tablet, laptop or computers.
User-Friendly
Of course, best social intranet platforms offered by us are of user-friendly nature and no such professional or vocational training is required to learn the same.
Custom Solution
One of the advantages of using our intranet system is customizing the same as per your professional requirement with no difficulty at all.
Experience Approach
No doubt in saying that, offering social platform for creative purpose is being offered by a professional company like us having 16+ plus of experience in web and application development.
Meant for All Sorts of Business
The interactive platform that we are meant to provide is suitable for all kinds of business, be it like small, medium or a large scale one.
Endowed with Latest Technology
The creative social intranet technology that we are offering is completely developed using Microsoft approved ASP.net programming and also fully integrated with MS SQL server 2012.
Hosting Solutions
In addition to technically advanced social intranet technology, we are also here to provide reliable hosting solutions for all natures of online business.