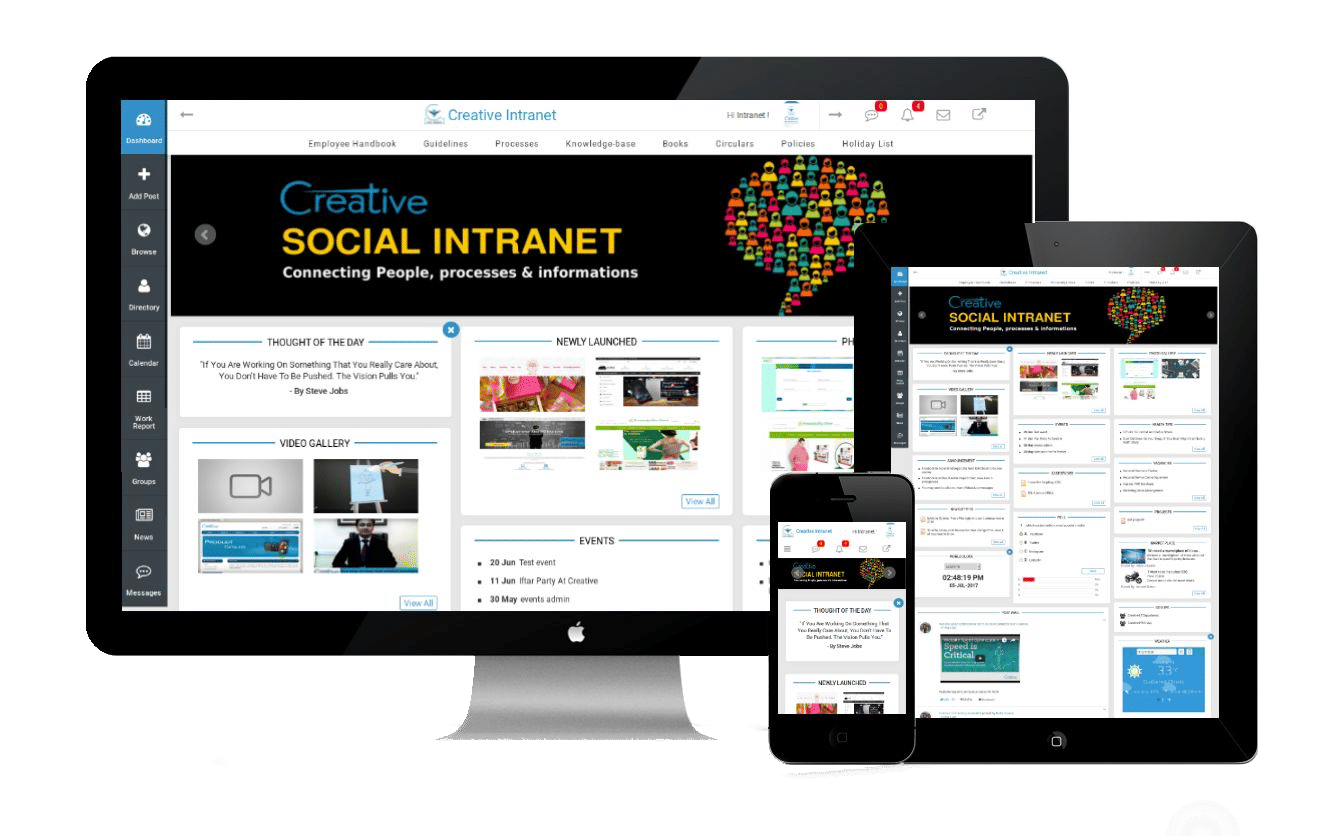 Creative Social Intranet
Make your Workplace Creative
Creative Social Intranet is a product developed by Creative Web Mall (India) Pvt. Ltd., a web, mobile, enterprise intranet app development company located in Mumbai, India since 2007. A Powerful Intranet Solution to Improve Employee Engagement. Bring out the best in your workforce with faster on-boarding & deeper engagement.
Top Conglomerates that use Creative Social Intranet
Our Customers use Creative Social Intranet to build a fully informed, productive workplace and achieve better results fast!
Why Choose Creative Social Intranet
Creative Social Intranet Software is an Employee Intranet Portal that provides companies the ability to share ideas, post documents, merge schedules, upload photos & collaborate on projects within a single secure intranet portal.
Solutions we offer
Installation & Deployment with in-depth customizations