Intranet Software Company India
An advanced intranet software that can be accessed from mobile, desktop from any location, available on cloud and online.
Coming with new innovative application ideas is not easy. If you're looking for the best intranet application ideas that will increase productivity, then you're landed at the right place. With the advancement of technology, businesses across the globe are growing at a tremendous rate by launching intranet applications that solve internal communication and collaboration problems. Companies deal with various forms on day to day basis. Managing and storing the paper work is a hideous task for the HR and accounts department. An Intranet application will overcome the paperwork with major communications happening online and storage of data on the server.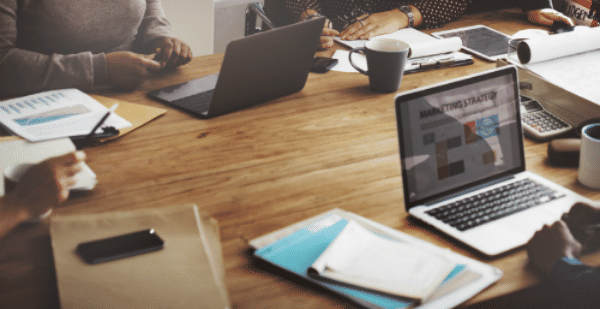 Such intranet solutions thus have an application in a number of enterprises that prefer to manage their work as well as internal communication over a common web platform. Corporate enterprises, private institutes, as well as commercial chain of retail or other businesses are the ones who are readily adapting to these hosted intranet solutions.
Why Intranet Applications are better than email for Companies?
The virtual community of social intranet has brought a revolution in the way business operations are carried out in organizations. From exchanging information to managing the processes, such online intranet solutions benefit all levels of an organization. Here is a broad range of benefits for companies:
Streamlined Communication
Social intranet helps break the barrier of communication between managers and employees by bringing all levels of employees together on a common platform.
With employees getting access to the right information and data on a web browser interface at all times, the productivity is bound to be better and more accurate.
Another advantage of this online platform is that members are connected to each other at all times. They can thus access the information whenever they require.
Other than the functional benefits of intranet, another beneficial aspect is the fact that it is a cost-effective option. Such corporate intranet solutions replace the need for physical documents.
Need for an Ideal Social Intranet
With technology taking over almost all sectors of the society, businesses are also readily shifting to digital workplaces and adapting to the changing needs of the time. This raises the need for corporate easy intranet solutions that matches the needs of the organization. It is essential that the intranet solution is simple and easy to operate yet provides effective and attractive results.
An on premise intranet is suitable for companies that have more than 500 employees. This platform is flexible and offers customizable options to suit the needs of the organization, has improved security as it is located in one place, and offers more control.
If the focus of your company is to enhance communication with remote employees, then cloud based intranet solution is an optimal option for you. Such a solution also helps in improving cost savings as there is no need to spend on hardware. On the technical front, there is an improved IT support and automatic updates to the software.
If you have a large scale company but do not wish to spend much on HR, then a hybrid solution of cloud as well as on-premise intranet is the ideal solution for you.
Why Creative Intranet Application solutions?
Creative Intranet application solutions are delivered with focus on your enterprises up-to-date requirements but with additional care in order to be extensible for your future needs.
Creative has been providing web applications to companies for more than a decade
Creative Social Intranet is used by top congomerates of India and abroad.
Creative believes in under promise and over delivery.
Creative has Intranet applications for communication, engagement, e-learning, onboarding, Messaging.
Creative team continuosly thrives to make the UI and technology meet the latest and reliable trends of the web market.