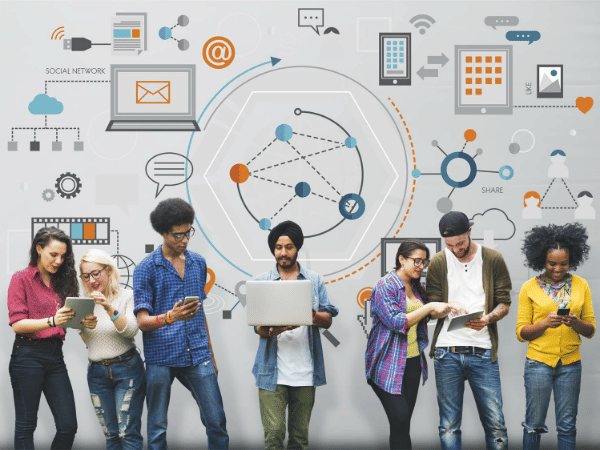 What are the benefits of a social networking intranet application to the enterprise?
The best social media strategists focus on getting contents for their platform.
They create their own brands with the help of collaborations. It also helps to create a rich environment for communication as well.
Groups bring together all the people, resources and information needed for collaborations.
Due to effective communication and collaborations, an entrepreneur can achieve growth of the company.
The most effective intranet helps people work better together by providing them with social and collaborative tools.
Ultimately the goal of workplace collaboration is to increase success by increasing open communication among all team members across all departments.
Why Creative Social Intranet is the best alternative to the Workplace by Facebook?
Creative Social Intranet is the only Social Intranet, a modern workplace solution available on premise, on hybrid solutions as well as on the cloud.
With the growing number of features like
Employee feed, comments , likes, dislikes
Employee dashboard
Workplace communication through groups
Workplace Collaboration through file sharing and uploading
Organisation directory
Active LDAP sync
Single sign on
Employee recognition and gamification benefits
Employee onboarding and e-learning
Workplace communication through groups
Live helpdesk and trouble ticketing5.Meeting room and asset booking system
Event and calendar management system
Employee poll and survey
And many more...
Creative Social Intranet is used by top Indian Conglomerates. Creative has received 4.5-star reviews in Capterra, A Gartner owned genuine software review company.
Employee Increase their efficiency up to 55% after using Creative Social Intranet, an alternative to the Workplace by Facebook
Companies Increase their efficiency up to 45% after using Creative Social Intranet, an alternative to the Workplace by Facebook
There is 80% increase in work collaboration after using Creative Social Intranet
Digital Workplace India, employee collaboration, workplace communication
Let's redefine employee engagement