Blog Section - Creative Social Intranet
A Powerful CMS within your intranet, inbuilt with features of a blog. Users can post as many blog posts under various sections created for employee engagement in an intranet.
Let's See our Social Intranet Features in detail
Add blog topics from Admin
Use the Creative Social Intranet CMS - blog feature to share important information with your colleagues. Users can create multiple blogs within intranet and allows to comment, like, dislike the blogs. The Blog feature within the social intranet has a inbuilt rich-text editor which lets you add links, images, widgets, and tables to your intranet blog. Admin can setup notifications to users, whenever there is new blog posted.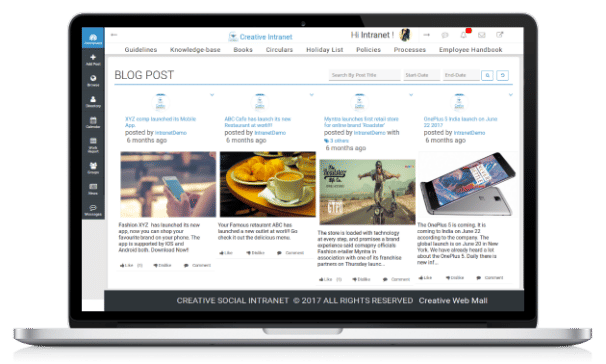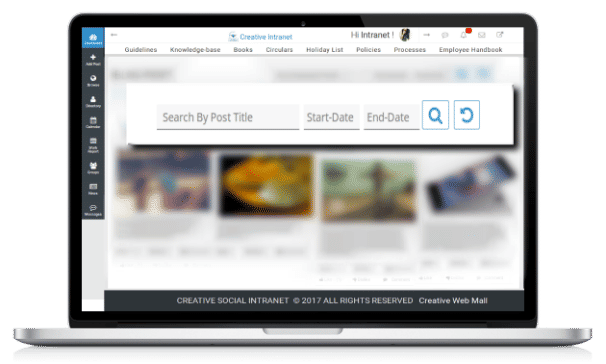 Advanced search to filter blog posts
Create a blog based on categories like HR corner, IT corner, Health tips to keep your employees up to date with new posts relevant to their preferences. Advanced search option helps to view the contents of the most recent blog date wise or filter it based on specific topics or categories. Notify and share blogs with other users by tagging them within the Blog options.
55 %
Increased Efficiency
45 %
Increased Productivity
80 %
Increased Collaboration
90 %
Employee Satisfaction